5 Top Tips for Legal CPD at Home
Working from home can take quite a great deal of change so it's helpful to have some practical pointers that will certainly make the change to a different style of learning and working as smooth as possible when completing your Legal CPD.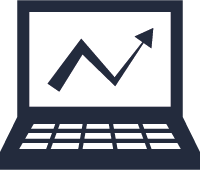 Train in your Hours of Optimal Productivity
Naturally, it is difficult for people to work their hardest consistently from early morning to night. The trick to a fantastic work routine is recognizing the moments throughout the day when you are most effective, and capitalising on those times to concentrate on more difficult tasks. Use your less productive hours to do less time-consuming tasks such as creating flash cards, organising notes or tidying your workspace so you are still utilizing this time effectively.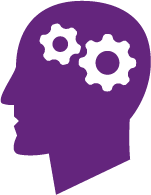 Think about how you Learn Best
Different people prefer different ways of learning so it's worth thinking about what works best for you. For some, the basic question/answer format of flashcards makes it possible for simple self-testing while for others the more visual kind of the mind map is great at showing how the various aspects of a subject are connected.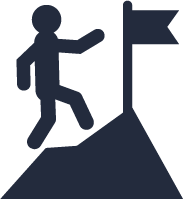 Establish Goals
If you're worried that studying at home will negatively impact your productivity set yourself daily and also weekly goals. For this approach, in order to be effective, you must make sure they're attainable – this could mean ticking off two or three jobs in a day, such as completing a Legal CPD course online or reaching an established word count on a job by the end of the week.
Having something to work towards can be a superb motivator, as it'll help you to keep your focus on what you're working towards, rather than on other distractions that may cause lapses in your concentration.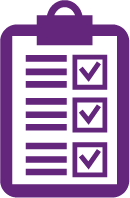 Pre-plan and Structure your Day
Begin each day by setting aside 15 minutes to compose a routine outlining what you intend to do and at what time throughout the day. Whether you prefer to produce a very thorough timetable or a straightforward one, having some type of framework will help you to concentrate your mind and push you to define exactly what you intend to attain from each day. Make sure to include short, regular breaks away from your work so that you can feel re-energized and ready to work again.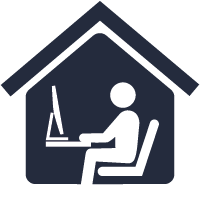 Assign a Dedicated Workspace at Home
Ever question why you can focus so easily in your work environment? This is because, over time, you have built up associations in your mind between this location and the act of studying, allowing you to instantly fall under a focused frame of mind whenever you go there. Consequently, it's a good idea to create a special area in your home where you most likely to focus. When you sit in this room, you will instantly enter a focused mindset, permitting you to work as productively as you would certainly do in the workplace. So, while it may be tempting to do work or Legal CPD from the comfort of your bed or couch, these areas carry associations with leisure and relaxation and should be scheduled for your downtime.
Know where to find support
In conclusion, solicitors across the country are having to make changes to their method of working as well as how they do Legal CPD because of the COVID-19 pandemic. Take comfort in the reality that everyone is in the same boat however if you're battling to adjust to this method, support is around. Datalaw offers a free 7-day trial for companies impacted during these troublesome times. This company trial allows 60 minutes of free Legal CPD per solicitor for unlimited users, course notes slides and webinar audio files are available in the trial. No credit card or bank details are needed.