Level

7 Solicitor Apprenticeship
This Level 7 Solicitor Apprenticeship is a six-year, distance learning apprenticeship designed for those who have achieved their A-levels, paralegals, chartered legal executives, and those looking for a change of career and want to become solicitors. This apprenticeship includes in-depth legal training and occupational experience where you will develop practical legal experience backed by the theoretical knowledge required to apply this expertise to legal cases.
With this apprenticeship candidates will have the ability to take the new Solicitors Qualifying Examination (SQE). You can formally qualify as a solicitor after passing Stages 1 and 2 of the SQE.
Also available: Graduate Solicitor Apprenticeship (Duration: 30 months)
Career progression
As a recognised Level 7 solicitor apprenticeship, this route is designed to prepare candidates for Parts 1 and 2 of the new Solicitors Qualifying Examination (SQE). Upon completion of this Level 7 Solicitor Apprenticeship, candidates will have the ability to take the new Solicitors Qualifying Examination (SQE) to become a qualified solicitor. 
Prepares you to undertake the new Solicitors Qualifying Examination

Become a qualified solicitor

Online courses and 1-2-1 meetings
What is the cost?
Just
£1350 +VAT
The full cost of this qualification is £27,000. If co-funded your firm will pay a 5% contribution, which is £1350+VAT, and the ESFA will fund the rest.
How is it funded?
The ESFA have set aside government funding in the form of the apprenticeship levy to train professionals in work to increase talent acquisition and career progression.
This funding is available to all law firms in England and as a registered provider Datalaw can take advantage of this funding on your firm's behalf to subsidise the cost of this qualification.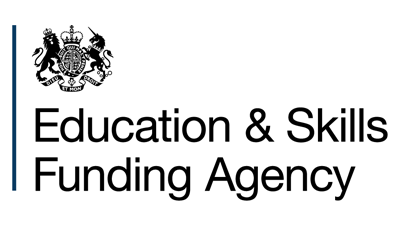 What modules are included?
Year 1
Part 1: Common Law Method and Ethics
Part 2: Public Law
Part 3: Law of Contract
Year 2
Part 1: Law of Tort
Part 2: Criminal Law
Part 3: Critical Approaches in Current Legal Issues
Year 3
Part 1: Land Law
Part 2: Real Estate
Part 3: Business Law 1
Year 4
Part 1: Equity and Trusts
Part 1 and 2: Access to Justice and Legal Services
Part 2: Criminal Litigation and Evidence
Part 3: Civil Dispute Resolution
Year 5
Part 1: Business Law 2
Part 1 and 2: Wills and Succession
Part 2: SQE1 Preparation – Functioning Legal Knowledge (FLK) 2
Part 3: Skills Portfolio and FLK 2
Year 6
Part 1: SQE1 Preparation – FLK 1, SQE 1 Bootcamp and Examination
Part 2: SQE2 Preparation and Examination
Part 3: LLM Key Practice Areas
What is the process?
After completing this process for all Level 7 Solicitor Apprenticeship modules you will have completed a full portfolio of solicitor evidence and will have an end-point assessment via an online call where you will discuss your portfolio of evidence with an external assessor. After successful completion of this stage, you will be able to begin the new Solicitors Qualifying Examinations (SQE).
Watch Online Videos
All of our knowledge content is provided via easy to watch online modules, accessible via desktop, tablet or mobile.
Online Knowledge Quizzes
Each module comes with online multiple-choice knowledge quizzes. With instant marking and solutions for all quizzes.
Monthly 1-2-1
Each month a trainer/coach will call you to record your paralegal experience. During the call, the trainer is building up your paralegal portfolio.
End Point Assessment
Once you have finished your training you will take an end assessment which is to written exams and a skype interview with an assessor.
Why Datalaw?
We have been delivering legal training to industry professionals for over 20 years and have trained over 27,000 solicitors. Our Legal Apprenticeships have been developed with your occupational experience at the forefront of our curriculum.
Watch our video testimonials to learn more about how Datalaw's Legal Apprenticeships can benefit your legal career.