Level

3 Paralegal Apprenticeships
This Level 3 Paralegal Apprenticeship is a nationally recognised law qualification for those looking to become a paralegal and those with some paralegal experience who are looking to progress their career in the legal sector. Accredited by Ofqual you'll receive the highest standard of training that combines the academic and practical skills required to work within the legal sector.
Upon completion of this course candidates will be recognised and registered with the National Association of Licensed Paralegals (NALP). As well as being awarded a Level 3 in Paralegal training (equivalent to A-level in Law). Law firm employers will also like this qualification as those working in a law firm who have the Level 3 Professional Diploma in Law and Practice can charge fee-earning at grade D of the Guideline Hourly Rates.
Career progression
As a recognised Level 3 course this route is designed with the SRA's new Solicitor Qualifying Exam (SQE) in mind. Upon completion of this, candidates will be eligible to progress to a Level 7 Solicitor Apprenticeship. 
Registered Member of NALP

Certificate Of Completion

Online course modules for 24 months
What is the cost?
Just
£550 +VAT
The full cost of this qualification is £11,000. If co-funded your firm will pay a 5% contribution, which is £550+VAT, and the ESFA will fund the rest. This is more cost effective than purchasing an NALP.
How is it funded?
The ESFA have set aside government funding in the form of the apprenticeship levy to train professionals in work to increase talent acquisition and career progression.
This funding is available to all law firms in England and as a registered provider Datalaw can take advantage of this funding on your firm's behalf to subsidise the cost of this qualification.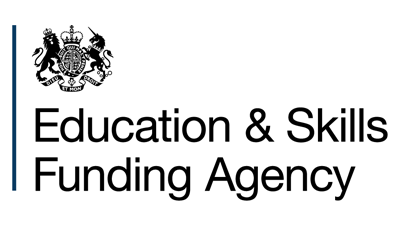 What modules are included?
Introduction to Law for Paralegals
In this unit of the level 3 paralegal diploma qualification, you'll gain a detailed knowledge of the legal system in England and Wales and the general legal principles of Contract and Tort Law. 
You'll study the law-making process, court structure, roles of key legal personnel and methods of dispute.
Assessment – NALP written assessment
Legal Ethics and Responsibilities for Paralegals
The aim of this unit is to understand the paralegal responsibilities in relation to client care. Develop a deep understanding of methods of appropriate professional conduct and be ready to apply client care to any given situation.
Assessment – NALP written assessment
Professional Skills for Paralegals
You'll study how to undertake legal and factual research and present the findings accurately and clearly. Practise good file management – prepare and collate bundles, take and file accurate notes, close and review files, maintain databases, version control. Establish and maintain effective and professional relations with others, including an ability to work with people at all levels towards achieving internal and external clients' and team objectives. As well as effective time management.
Technical Legal Knowledge – Select 4 optional modules
Civil Litigation for Paralegals
You'll study how the process of civil litigation is conducted using the areas of debt recovery, personal injury, consumer law and family law as illustrations. 
In understanding how civil actions are commenced, funded and defunded, you will be able to effectively assist in civil litigation cases in practice or provide services to legal departments involved in litigation. 
Assessment – NALP written assessment
Criminal Litigation for Paralegals
In this unit, you'll gain detailed knowledge into the key aspects of criminal litigation and criminal litigation procedure in Magistrates' Court and the Crown Court from arrest to trial. 
You'll be able to demonstrate the principles of professional conduct in criminal litigation, through learning key skills and being able to interpret legal language.
Assessment – NALP written assessment
Conveyancing for Paralegals
In this unit you'll learn the conveyancing process in England and Wales and be able to apply the knowledge to give scenarios. 
Key practical skills you'll learn will include taking instructions from clients and matters relating to the client interview.
Assessment – NALP written assessment
Employment Practice for Paralegals
You'll gain in-depth knowledge into contractual relationships and wider scope of employment law. Develop skills to apply the law in practical situations and understand where paralegals can play a role in employment practice and HR departments.
Assessment – NALP written assessment
Wills & Succession for Paralegals
Through understanding the procedure and practice of Wills and Succession, you'll be able to effectively assist in Wills and Succession matters in a Solicitor's firm or Paralegal firm.
Develop key skills in taking effective instructions.
Assessment – NALP written assessment
What is the process?
After completing this process for all 7 modules you will have completed a full portfolio of paralegal evidence and will have an end-point assessment via a skype call where you will discuss your portfolio of evidence with an external assessor. After successful completion of this stage, you will be issued with a level 3 paralegal diploma and will be to registered as a practising paralegal with NALP.
Watch Online Videos
All of our knowledge content is provided via easy to watch online modules, accessible via desktop, tablet or mobile.
Online Knowledge Quizzes
Each module comes with online multiple-choice knowledge quizzes. With instant marking and solutions for all quizzes.
Monthly 1-2-1
Each month a trainer/coach will call you to record your paralegal experience. During the call, the trainer is building up your paralegal portfolio.
End Point Assessment
Once you have finished your training you will take an end assessment which is to written exams and a skype interview with an assessor.
Why Datalaw?
We have been delivering legal training to industry professionals for over 20 years and have trained over 27,000 solicitors. Our Level 3 Paralegal Apprenticeships have been developed with your occupational experience at the forefront of our curriculum.
Watch our video testimonials to learn more about how Datalaw's Level 3 Paralegal Apprenticeship can benefit your legal career.