How is it funded?
The Education and Skills Funding agency (ESFA) has allocated funding to train thousands of professionals in work to gain further occupational qualifications. The ESFA provides 95% of the funding and your practice pays only 5%. As an approved registered government training provider Datalaw can take advantage of this funding on your firm's behalf to provide the following: Paralegal qualifications, Police Station Rep Qualification, Legal Aid Supervisor status, SRA Management Stage 1 and 2, Recognised Chartered Management qualifications, Foundation Degree Equivalents and more.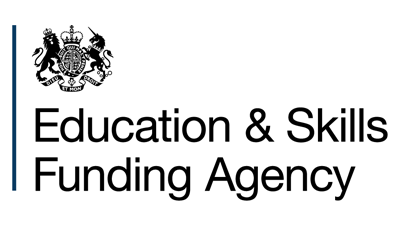 Support Staff | Admin | Clarks | Paralegals | Police Station Reps
Our flagship qualification for support staff is the government funded Level 3 Paralegal Qualification. Assessed by both the National Association of Licensed Paralegals (NALP) and the Chartered Institute of Legal Executive (CILEX) this qualification is accredited by Ofqual providing the highest standard of training for support staff. This qualification is suitable for those practising in any of the following areas of law: criminal, family, children, general civil, conveyancing, wills and probate, employment law and more. Upon completion candidates will be eligible to progress to a solicitor Level 7 or towards a level 6 CILEX practitioner.
We can also provide this course as a dual award with the Police Station Representative qualification (PSRAS) and as a conversion course for existing qualified Police Station Representatives.
Solicitors | Fee Earners | Supervisors | Managers
Our government funded Level 3 team supervisor qualification is designed for both solicitors and non-solicitors who are aspiring to progress towards a management position or are currently in a management position and want to formalise their qualifications. This qualification can also be taken as a dual award with the Legal Aid Supervisor qualification enabling candidates to gain Legal Aid Supervisor status upon completion of part 1 of this course. Existing Legal Aid Supervisors can take the conversion course enabling them to complete this course quicker by only completing part 2 of the course.
Upon completion of this course, candidates will be accredited a Level 3 Diploma in Management and you will also be eligible to register as a recognised manager (ACMI) with the Chartered Management Institute (CMI).
This Level 3 course is also a great opportunity to gain CPD training in the SRA's Continuing Competence domains (C) and (D).
Middle Managers | Practice Managers | Senior Partners
Our recommended government funded qualification for senior members of staff is the Level 5 Diploma in Operational Management, equivalent to a foundation degree. Upon completion of this qualification, candidates are eligible to register as a chartered manager with the Chartered Management Institute (CMI) with the following status CMgr MCMI.
This qualification is designed to increase your team and personal performance, enhance your professional reputation and dramatically boost career prospects. CMI estimate that gaining Chartered status can, on average, result in a potential pay rise of £13k for individuals in management positions. CMI also estimates that becoming a Chartered Manager enables senior staff members to boost their business revenue by £62k each year and £310k over 5 years. 
This qualification is a dual award enabling candidates to gain their SRA Management Stage 1 & 2 qualification as part of progressing towards the Level 5 Diploma. Solicitors that have already achieved Stage 1 & 2 Management can take a conversion course enabling them to achieve their Level 5 at a faster pace.
What is the process?
Our courses can all be completed via distance learning. All courses contain online modules including videos and workbooks. While taking the online modules our trainers will schedule monthly calls to collect and record a portfolio of workplace-based activity that would count as evidence towards your qualification. Once you have completed all the online modules you will have completed a full portfolio of workplace-based evidence and will progress towards an end-point assessment via a skype call where you will discuss your portfolio of evidence with an external assessor. After successful completion of this stage, you will be issued your qualifications via post.
Watch Online Videos
All of our knowledge content is provided via easy to watch online modules, accessible via desktop, tablet or mobile.
Online Knowledge Quizzes
Each module comes with online multiple-choice knowledge quizzes. With instant marking and solutions for all quizzes.
Monthly Call With Trainer
Each month a trainer will call you to record your management experience. During the call, the trainer is building up your management portfolio.
End Point Assessment
Once you have finished your training you will take an end assessment which is an online multiple-choice exam and a skype interview with an assessor.